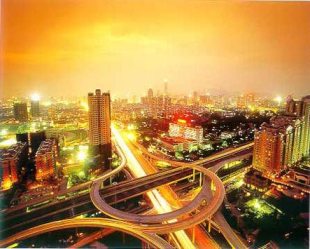 "Tovar.Me" is a dynamic international company, with the headquarters located in Guangzhou city (China, Guangdong province). Our services are offered throughout the majority of China in such cities as Beijing, Shanghai, Harbin, Urumqi, and Hangzhou. In Guangdong province particularly, we focus servicing such cities as Guangzhou, Shenzhen, Foshan and others.
The company's main line of services includes: organization of business trips to china, hotel and flight reservations, providing interpreters and tour guides, business consultations, locating manufacturers and suppliers, deliverables' quality and quantity control, shipping and handling assistance.
With years of experience doing business in China, high quality services are guaranteed. The list of our customers consists of large international companies along with small businesses and private entrepreneurs.
Please visit "Services" page in order to find more detailed descriptions of services offered. "Prices" page provides you with a complete list of prices for variety of services. The "Goods" page shows already existing business solutions which we developed through years of experience. Therefore, we feel you can fully rely on us when dealing with such products. We are open to any suggestions, and we are ready to discuss your individual needs. Feel free to contact us: +86 159 174 157 53. Feel out a feedback form to send your questions in writing.